Bright Local conducted a survey on things local consumers want to see on local websites:
Q1. When considering which local business to use, which of these statements about 'local business websites' applies most to you?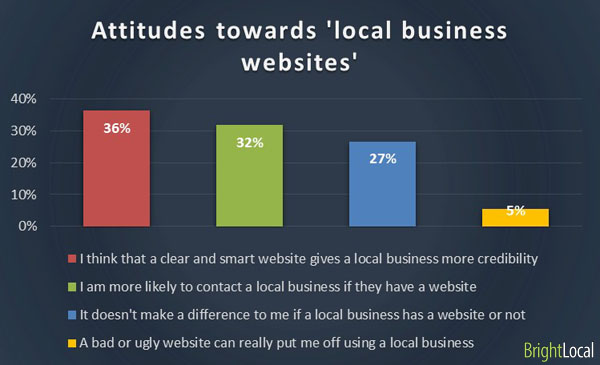 Q2. What information is most important on a local business website?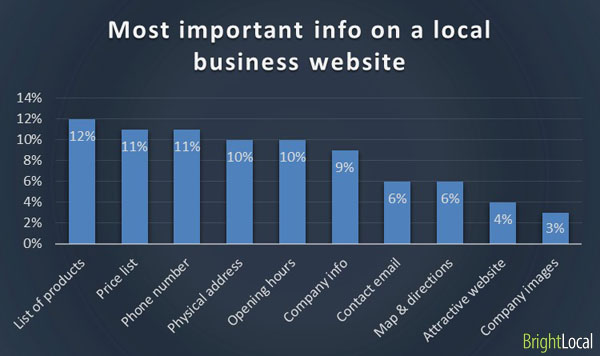 Q3. Which factors make you want to use a local business the most?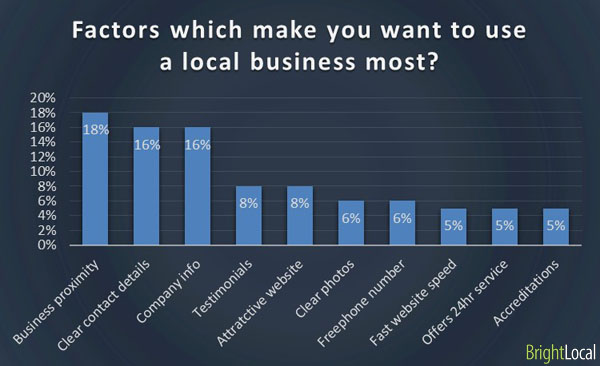 Q4. Which factors are most likely to STOP you from using a local business?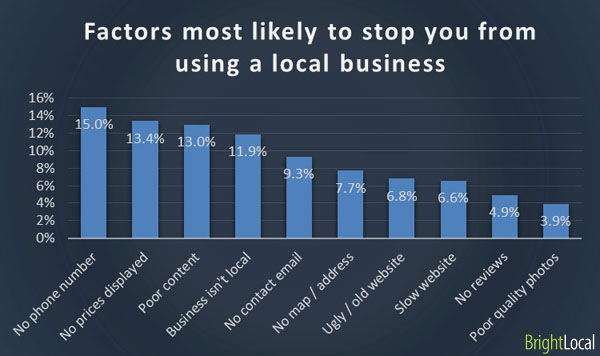 Most potential customers want to be able to call you up to discuss their needs – although women are more happy to email than men – so make sure this contact option is the most prominent. A smart website adds credibility to a business but an ugly website won't put off many customers as long is it has the basics done right.
More over here:
What local consumers want from local business websites | BrightLocalBrightLocal